Bitter and hateful, the Grinch is irritated at the thought of a nearby village having a happy time celebrating Christmas. Disguised as Santa Claus, with his dog made to look like a reindeer, he decides to raid the village to steal all the Christmas things.
Plot Keywords: holiday, based on novel or book, monster, obsession, santa claus, heart, materialism, sleigh, christmas tree, affection, surrealism, snow, dog, christmas
Directors

Chuck Jones

,

Ben Washam

Writers

Dr. Seuss

,

Bob Ogle

,

Irv Spector

Production Companies

The Cat in the Hat Productions

,

MGM Television

,

MGM Animation/Visual Arts

Production Country

United States of America

Spoken Language

English
Top Billed Cast of
How the Grinch Stole Christmas!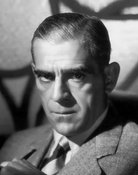 Narrator / The Grinch (voice)
Cindy Lou Who (voice) (uncredited)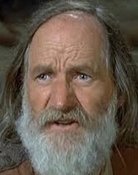 Alternate Titles
Dr. Seuss' How the Grinch Stole Christmas!
Il Grinch e la favola di Natale!
El Grinch: El cuento animado
Docteur Seuss Comment le Grinch à volé Noël
Como el odio se robó la Navidad